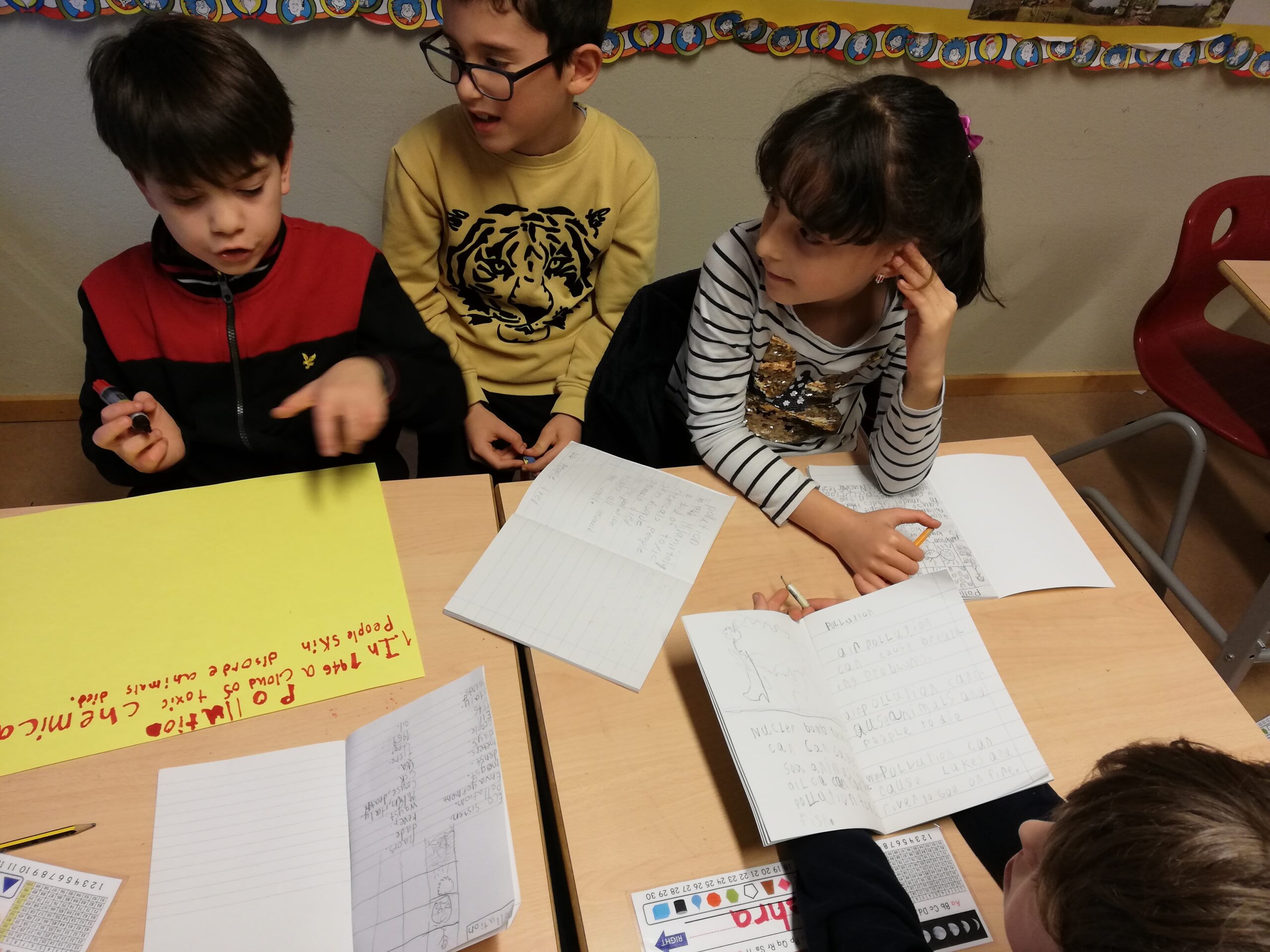 By Krystallia Kyritsi and Lisa Fuesz
The month of February has been an exciting time in PYP 3. Our current unit on Sharing the Planet focuses on the five Rs.
Students were responsible for creating a recycling schedule in our building and doing the recycling in the month of February. A graph was created using daily data that the students took regarding food waste during lunch. Students spoke to all classes about the food waste and did a daily division problem to determine the number of students that could have been fed that day with the food that had been thrown away.
Students also participated in a two week small group computer project that focused on different types of pollution. Four groups presented powerpoint presentations on water pollution, air pollution, trash islands and deforestation.
We supported the concept of 'function' by having a guest speaker, who came from the recycling centre to teach students about the special way recycling is done in Sweden. She showed students the liquid that is produced from food waste and explained the process of burning certain items in the recycling center.
As an end of the unit reflection, students presented a 10 minute topic talk on the 5Rs that they had created at home.