Shape and Pattern in PYP1 is Hands on Fun!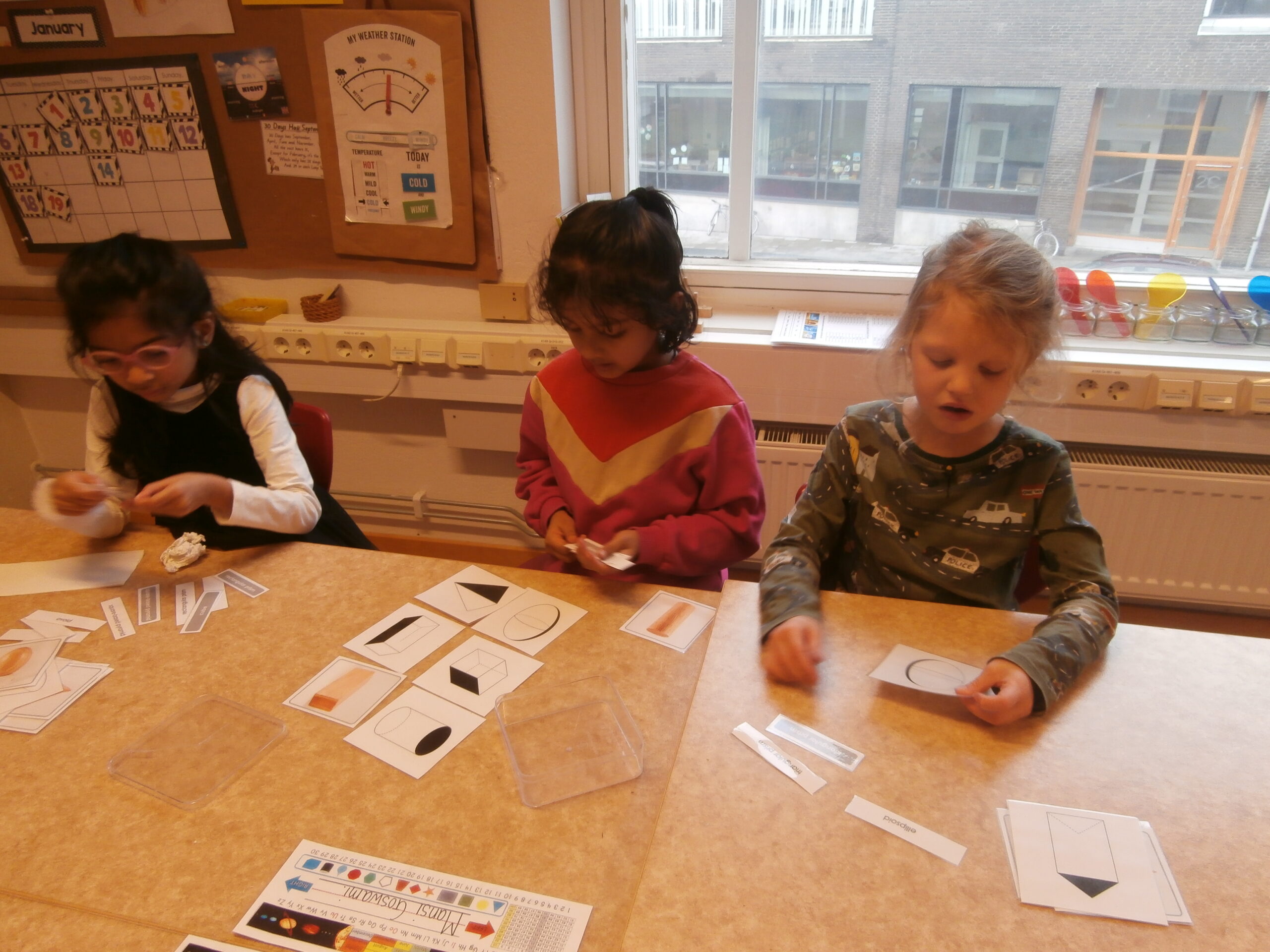 By Grainne Butler & Cindy England
Everyone has a chance to feel, make and experience 2d and 3d shapes.
3d shapes are introduced with a wide range of experiences. We began by investigating what they are made of and using their own words to describe them. We took shapes apart and opened them up to see how they look when flat.  We sorted and put them together to compare and talk about similarities and differences. There were matching games to learn the correct names.
We also looked at how the world around is made up of shapes and how we can combine shapes to make pictures.  For patterning we had hands-on making and finishing patterns. They challenged each other to finish their self-made patterns.