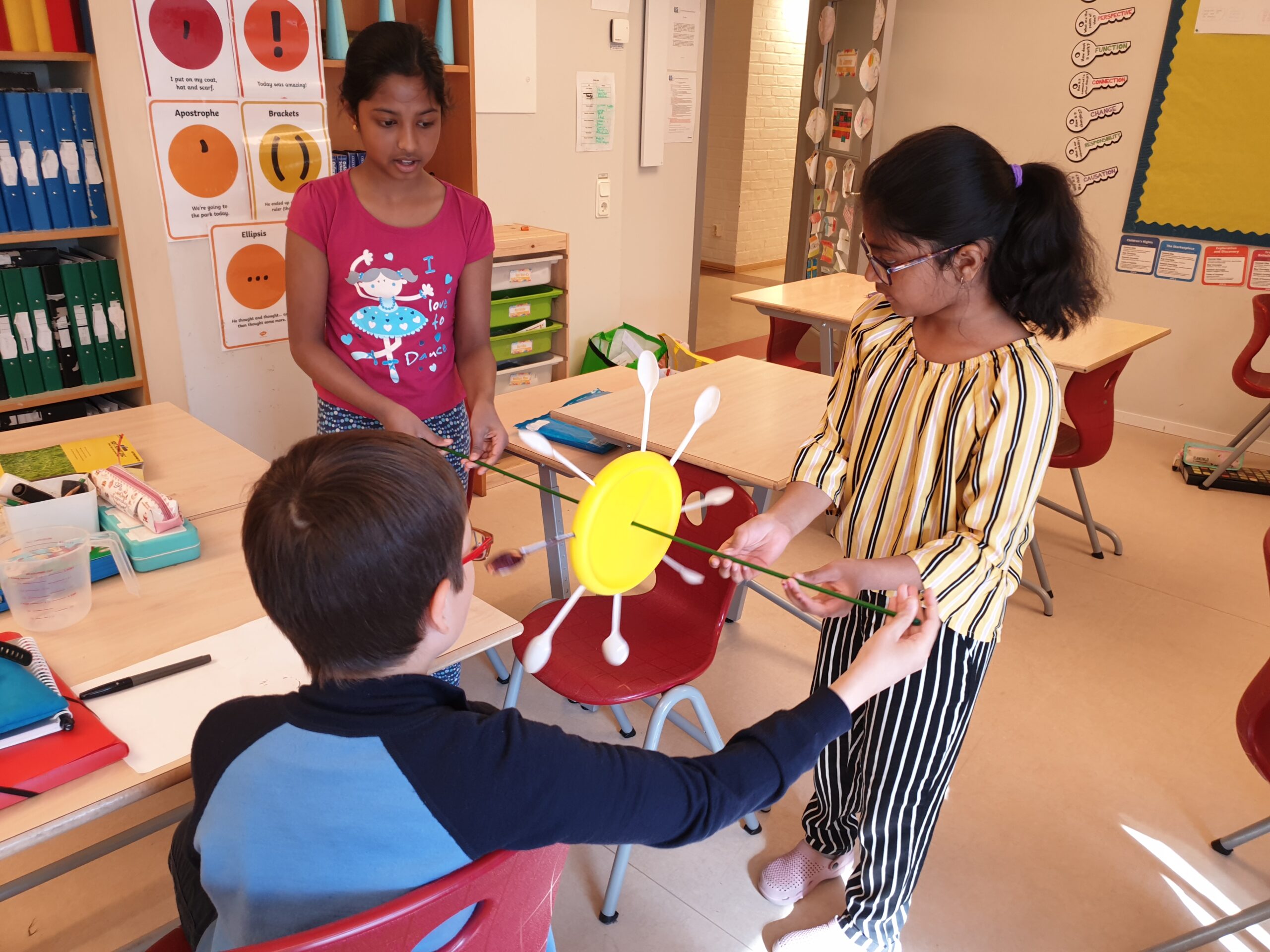 Our two science days were a fantastic opportunity to continue with our unit of inquiry; 'Energy'. On the first science day, we made a fruit battery. We used fruits such as lemons, limes, grapefruits and tomatoes to investigate which fruit battery could create the highest voltage.
During the experiment, we added different metal combinations (zinc and copper, copper and magnesium and zinc and magnesium) to our fruit and we also increased the quantity of fruit to see if this helped to increase or decrease the voltage output. 
We were surprised to find that the limes created the highest voltage out of the fruits as we were expecting it to be lemons!
Our second experiment was investigating how water can be used as an energy source to produce electricity. We were first given a number of materials which we had to use to create a hydropower turbine. After we made our turbine, we went outside to conduct two different experiments. In our first experiment, we poured different amounts of water over the turbine from the height of 50cm and in our second experiment we poured 500ml of water from different heights.
After we carried out our experiments we spent some time reflecting on what we did. We realised that these experiments were extremely helpful in furthering our knowledge of energy stores and transfers. We also realised the importance of ensuring that we carry our fair testing to make sure that our results are valid and reliable.