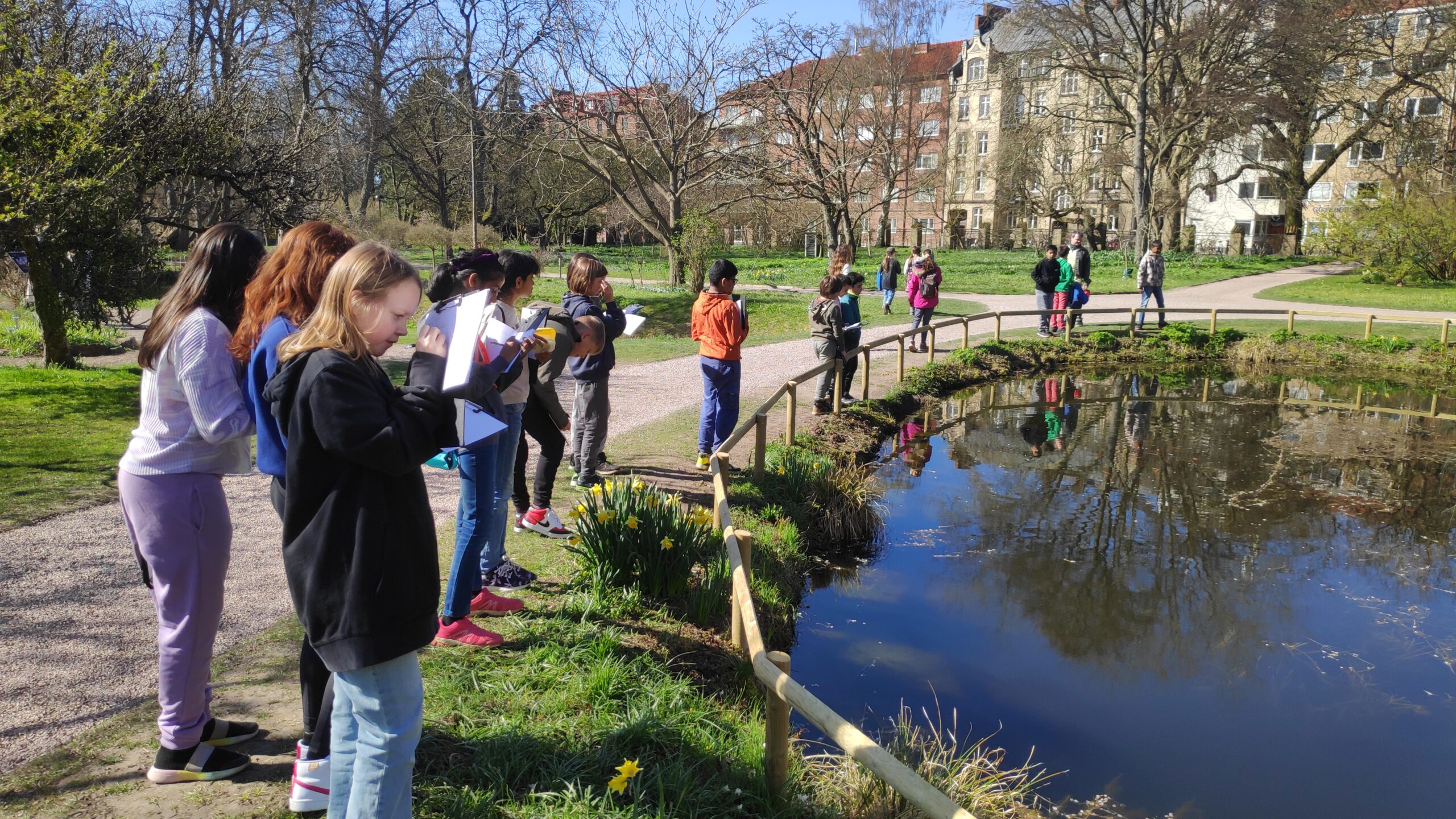 By Sreedevi Prasangi and David Fox
The period between Spring to Summer was a perfect time for Grade 5 to inquire into the transdisciplinary theme How the world works with the central idea Living things go through a process in order to reproduce.This unit has seen the students embark on a journey of discovery to establish exactly how living things go through a process so that they may reproduce. 
To grab their interest from the beginning, our 'tuning in' activity saw the students visit the incredible Botanical Gardens here in Lund, providing students with an opportunity to observe, engage with and identify different living things in their natural environments. Chief amongst these were many types of plants, trees and tropical animals on display, some of which many students had never seen before. Students voiced how they found the trip to be both inspiring and stimulating, for some reviving an interest in the natural world which they have continued to develop since. 
The students have dissected flowers wherein they actually became young scientists to follow the scientific procedure of opening up a living system and looking through the microscope. It was very fascinating for them as this was their first experience to see an internal structure that is totally different from what is seen externally. We further moved into inquiring about pollination followed by fertilisation, seed dispersal and germination.
With the understanding of the basic concepts, students carried out independent research on the reproduction of a plant(of their choice) and presented it to the class. This was thoroughly enjoyed as we got to see how each kind of plant reproduced in its own unique way. Furthermore, the lifecycle of living things was also taken as independent research and was beautifully shared with the class through models and charts. Cycles in nature were explored in teams followed by presentations and discussions which led to building connections between systems in nature. Students had an opportunity to demonstrate their understanding in the essay they have written about 'how systems are interconnected' and each student could bring out the concept of interdependence in their own distinctive style of writing.
The summative assessment which addressed the central idea and the inquiry points allowed the students to showcase their understanding. They felt that the objective questions in the assessment were challenging and would love to have such knowledge-based assessments in future. 
Building on the central idea, the main focus for this unit has been to provide the students with an opportunity to deconstruct and analyse some of the complexities in nature, and to form an understanding of how living things, both big and small operate within larger systems. They have also formed a solid understanding of how often these living things are not only reliant on each other to be able to function but are dependent on one another for survival.