Little seeds for little hands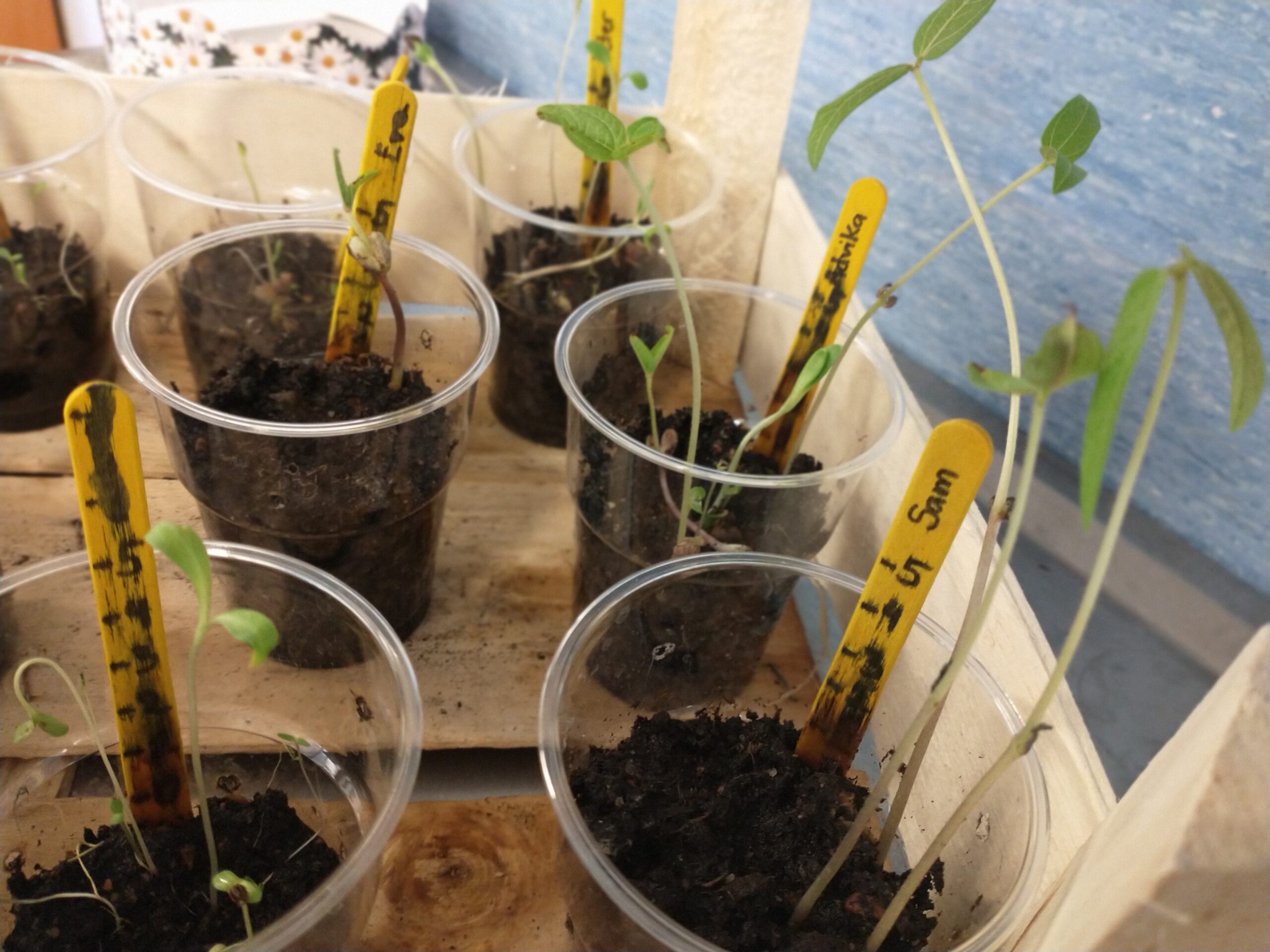 To go further with the unit of inquiry about the Spring, the EYP1 students decided to find out more about seed germination. The activity provided some great links to maths, literacy, fine motor skills and social-emotional development. 
Before getting their hands into dirt and soil, the students briefly discussed what is needed for seeds to sprout. They expanded their vocabulary with new words such as seed, seedling, sprout, soil, and planting pot, and they learned that most of the words start with /s/, our sound of the week. 
The students then got excited to receive their own planting pots. But, hang on! Inside each pot, there is a popsicle stick with letters. "What could that be?" wondered the students. It did not take long before the little learners found out that it was their names written on the sticks. To claim their pots, they had to look for their names! Great to work on name recognition!
The students also saw on each stick a vertical line of numbers from 0 to 5 that help them track the growth of their plants. The bigger the plant grows, the bigger number on the stick it reaches. This helps with building number sense and the concept of big and small. 
The 'little gardeners' then eagerly started gardening by filling their own planting pots with soil, sowing the seeds and watering, which did wonders to the students' fine motor skills and learning to take turns. 
Watching the seeds grow is also a learning-rich experience for the students. Their daily routines got a bit busier as they had to take responsibility to care for their plants by spotting their pots (again name recognition), watering and checking on the growth every day. Nothing could be more satisfying than to see the seeds sprouting from the soil, where number 0 is, reaching bigger numbers throughout the days, and finally reaching number 5. 
The session achieved its goals, but what made it even more rewarding was the students' sense of purpose and responsibility developed along the way.