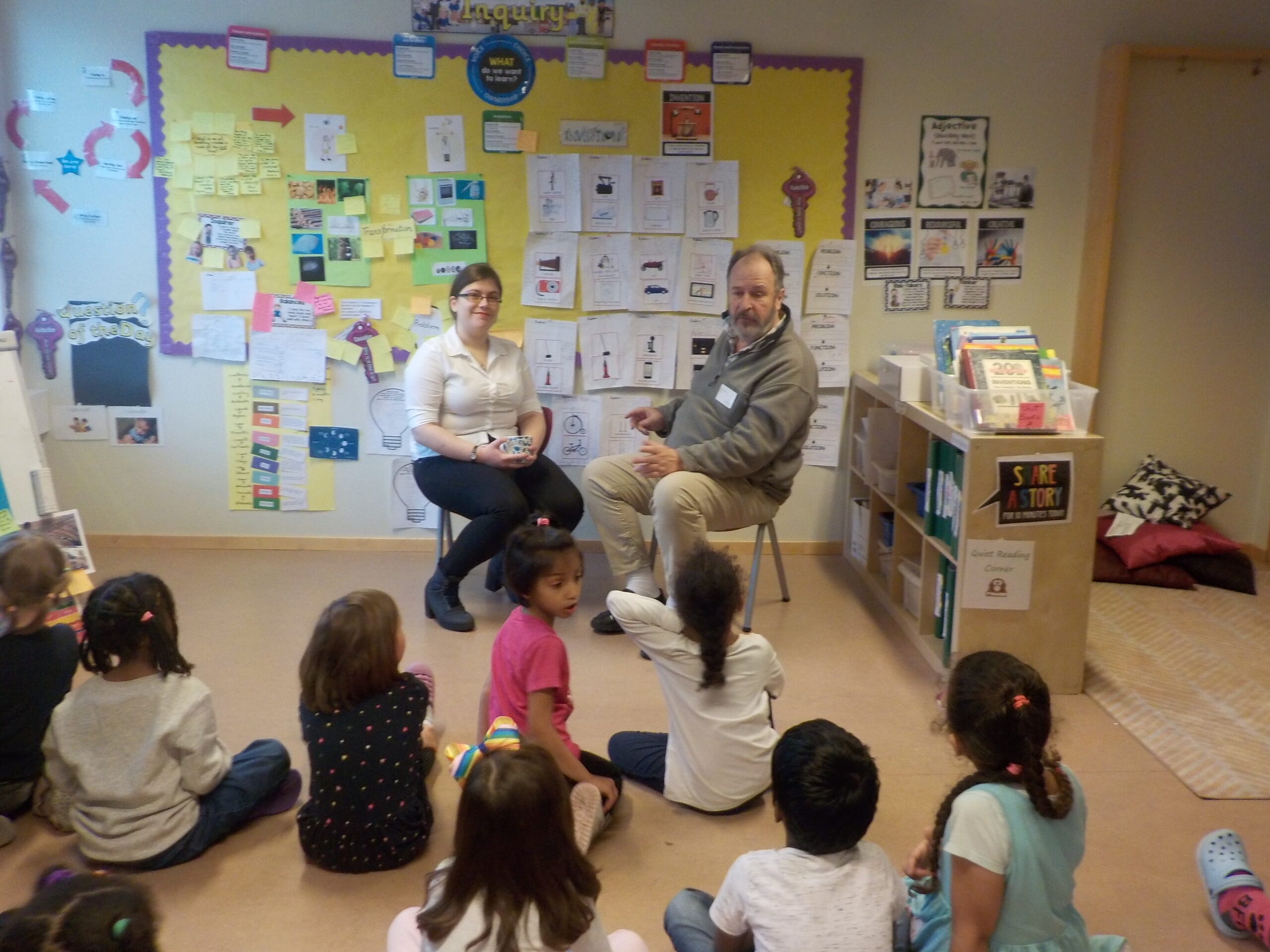 An important part of the IB curriculum is the celebration of students demonstrating Agency for their learning. Agency, from a facilitator's (teacher's) point of view means connecting student's interests (based on prior knowledge, experiences, understandings) with intention (the essential elements of the curriculum: knowledge, skills, concepts, Learner profile and Action) Agency is becoming a responsible self regulated learner, one who comes to recognize their ability to succeed in acting on what they have learned.
Action comes in many forms: doing, being, thinking, showing, choosing (participation, advocacy, social justice, social entrepreneurship, lifestyle choices) Or, as it stands in the PYP 2 classroom, in simpler terms: Now that you know, what will you do about it?
Action scenarios are carefully planned for by the teacher(s) within the school and sometimes beyond (local and global community) Scenarios can come in many different shapes;
students are assigned and informed, students are consulted and informed, it can be adult or student initiated or it can have both teachers and students involved in decision making. (Roger Hart's Ladder of Young People's Participation) Action leads intrinsically towards the demonstration of the Learner Profile attributes, which is the embodiment of the IB mission statement and the standing pillars of developing international mindedness – the growth journey that PYP students embark on as they construct knowledge about themselves, the world around them and the human communalities that we share in a world where we strive to make a positive change.
Back to lighter terminology, when we planned for our How The World Works Inventions unit (Central Idea: People invent to solve problems and improve the quality of life) we took into account possible scenarios for student initiated action. These included Lund as an innovative hub, parents input – with their various backgrounds, Malmo's range of museums and, let's be honest, all children love science 🙂 However, as a teacher that instructs through inquiry, we always leave room for surprises will arise and the student initiated actions and interests that will take us on a never before travelled path. (Roger Hart's Ladder of Young People's Participation puts students and adults share decision making at the top of it)
This blog post is one such example.
We began this unit by combining story time (Dr Seuss – The Lorax) with a Science unit on Cause and Effect in order to get the ball rolling and get the student to reflect and brainstorm on what the unit could be about. The skills that we planned to teach explicitly were: reasoning and critical thinking as well as application (when applying the science lesson in decoding the central idea) The open ended questions managed to guide the students in relating CAUSATION (the key concept) with the word Problem (which resonated with our ongoing class social skills strategies for problem solving).
The sudents began to make connections to the central idea as soon as we began working with daily activities and experiments, discussing it amongst themselves or with their parents, bringing books to schools or small notes with wonderings (helpful and not helpful inventions and our class talk on being Balanced is just one example) This is the best time to listen, observe and guide class discussions in order to provoke and invite students to question what they know and go into more depth with what they encounter as new knowledge.
Visual and anecdotal notes went on our class display and lent themselves to our first line of inquiry: Circumstances
that led to the development of inventions. The immediate environment allowed us to experience first hand some of the daily inventions that make our lives easier, the problems that they solve – the cause that led inventors to invent them. More questions naturally arose for which we usually create additional time for research, experiment, reporting back or presenting findings, clarifying and finding new ways to reuse what we have discovered through integrating Language and Mathematics. Agency also means that students get to decide and plan on HOW we can go about finding answers. Agency allows for student's growing spatial awareness and builds on their ability to recognize resources outside school as well. Agency builds on confidence and their ability to believe that they can succeed at finding answers, resources, solutions, etc. The more Agency students display the more likely it is that they will act on their learning.
Students and adults share decision making
One of our students told us that her family had been driving past MAX 4 Lab and that she was wondering what sort of problems the scientists/inventors at MAX 4 are trying to solve, what sort of inventions they are working on. She had asked her parents to email us a link that she had watched and believed to be appropriate for the whole class to watch in order to find answers to her questions.
The moment when we stop and CELEBRATE: her picture went up the Learner profile word Inquirer, students praised her for her great thinking and great questions, we brainstormed and talked and wondered and began planning for inquiry.
You can see photos from their Little Books Of Observations, the way in which they tried to decode the link that they watched, evaluated to comprehend new information, ask more questions and construct meaning on old and new knowledge. The skills practised here are clear and it is a great reflective way to acknowledge progress rather than just praise.
The students discussed with their parents and asked if they knew anyone working at MAX 4 Lab. They waited anxiously for their parents to email me the address of the contact person at MAX 4 Lab. We then read together their answer, redirecting us to the Head of Communication who further connected us to Mister Zoltan Wagner, He visited us as we found out that MAX 4 Lab had never had guests so young and regulations and the powerful technology did not allow us to visit the perimeter. Logistics were figured out together as well, as this event had to fit into our busy calendar in the weeks right before the Autumn Break. The students picked the day for the visit and asked me to email it. They also expressed their wish to be very informed by the time our guests arrived so our class discussions and activities developed and gained more depth as they were continually gathering and clarified knowledge.
Drawing on last unit's explicit teaching of formulating meaningful and on topic questions, the skills they practiced and the connections they made prior to Mr. Zoltan's visit, it will be no surprise that the questions they had prepared for him were incredibly challenging and looked for answers that transcended the classroom and our unit.
Mr. Zoltan (and one of his colleagues) was very impressed with their social and thinking skills and tried to answer their questions as best they could, telling us the names of the inventors and scientists working at MAX 4 Lab. He was also very impressed that our very young students were not afraid to use "big" words and could be part of conversations about technology, recycling and sustainability, global warming, Nobel Prize winners, the international community of Lund, other big companies in Lund and their role in helping the local and global community as well as our school community.
This is just one of the many times in which PYP 2 demonstrated Agency and felt empowered in taking Action. We take pride in their confidence and their ability to be part of such a great learning moment. We celebrate their desire to ACT and to see themselves as part of a future in which they expressed their desire to be inventors, scientists, researchers, good humans who strive to make the world a better place for all of us. And where else to start if not in the classroom?
Make sure to read Mr Zoltan's testimony on our school site. It was lovely to have them here as guests and to further talk about visions for Lund, how we have helped them in spreading the knowledge about the amazing research happening at MAX 4 and how it draws people from all over the world to it. It was also very powerful to hear that they are constantly thinking of ways to make Lund and their Lab more welcoming for people who come from various backgrounds and cultures and we found to have that in common as LIS is always striving to celebrate diversity and welcome families and students from all over the world.
We hope that we will continue this dialogue and wonderful collaboration.