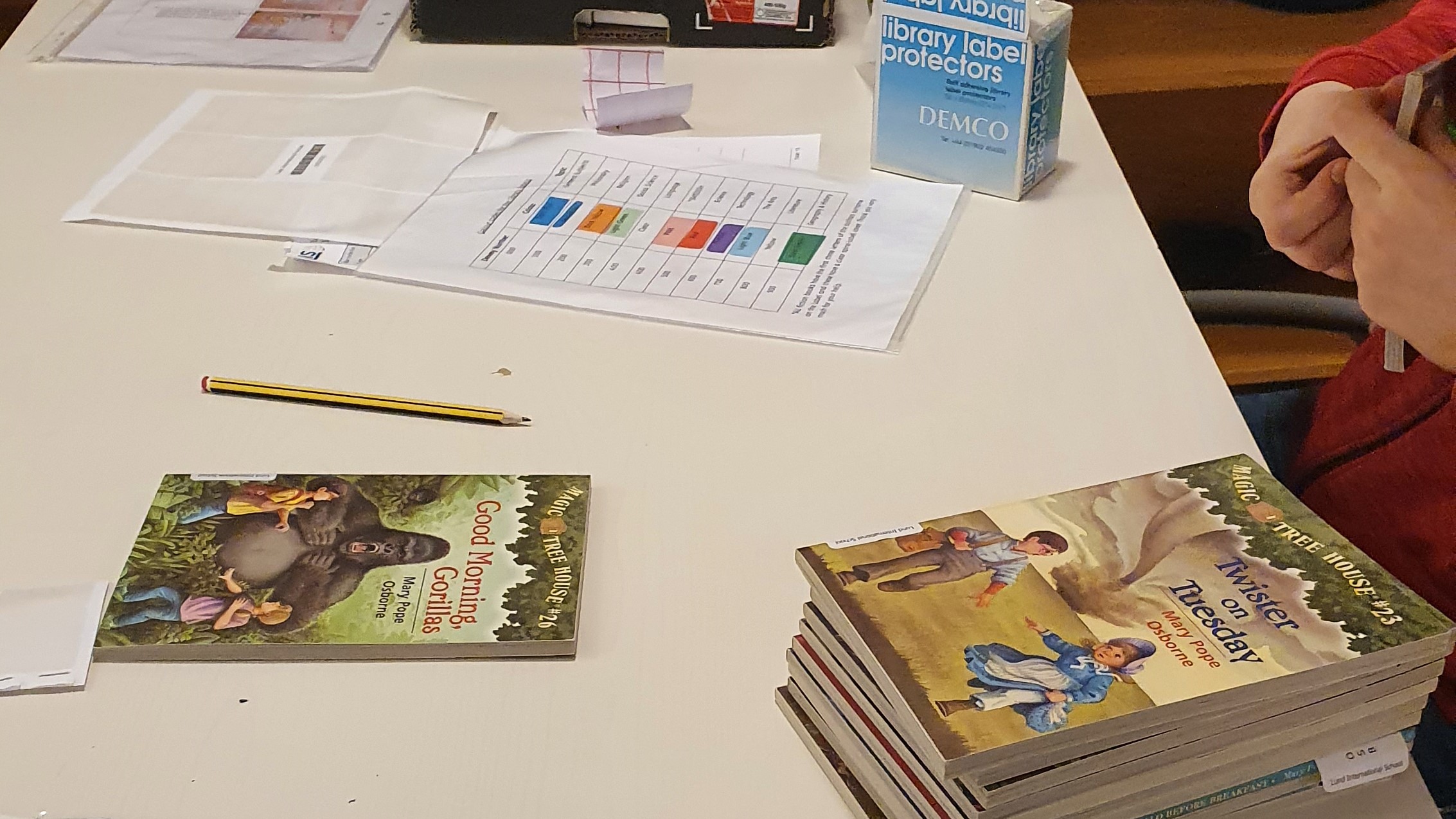 Before I start talking about the Activity I completed, I would like to introduce you to the term Service as Action (S/A).  What is it?  You can simply define it by separating the term to two words: 'Service' and 'Action'.  Action is learning by doing, experiencing and extending.  Service is a part of the action where you help people by your action.  Many people do their S/A to help people personally in the school or sometimes even socially!
So now when you know what S/A is, I can talk to you about my project.  Personally, I looove books!  I feel like when I am reading I go to a different world full of wonder and it helps me escape all of the busy days of school. When Ms. Hannah, our teacher gave us the opportunity to help in the library as an S/A activity, I knew that that activity is perfect for me!
Many people in the MYP 2 Psi have recently been helping in the library during their study time as a part of their S/A activity.  I was one of them.  Many people joined together to make a group that would help in the library together with Ms. Louise. On the first day when all of us did our S/A activity, we helped categorise the new books. 
We all were split into pairs to work collectively and make the work faster for everyone. I was put into a group with Leone. Each of these groups was assigned a pile of newcomer books and we were supposed to categorise them according to their scan number and their genre. Also all the books, including the new and the returned books, needed to be sorted out into their right spaces according to their genre.
Every week you could see at least one student coming from the MYP 2 Psi to the library, helping to sort out books and helping Ms. Louise with the organisation of the library.  Personally, I did my activity on Monday the 11th of February.
I really enjoyed the activity and I really feel that I helped by doing something I like to do. This made the whole process much easier and nicer for me. 
I say a big thank you to all the people who helped me with this activity. I really think that the library and Ms. Louise deserves it!